Tulsa Mardi Gras Trivia Bowl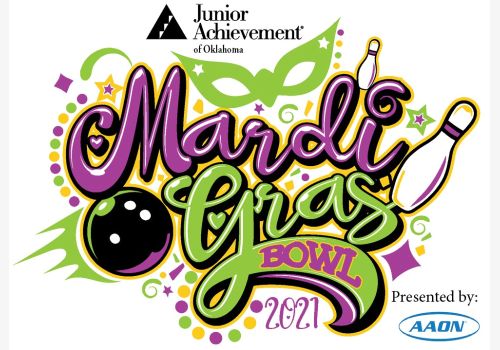 Event Completed!

When: Tuesday, February 23, 2021
Where: Online
Time: 6:00 PM CST
The JA Trivia Bowl, with a Mardi Gras theme, presents an opportunity for co-workers and/or groups of friends to build camaraderie and network with one another and other companies by working together in teams. There is no cost to your company (unless your company chooses to be a Corporate Sponsor), which includes team(s) depending on the level selected.

- Teams are formed, up to 6 individuals, and secure donations (or donate $100 per member) by sending emails and social media posts from this site and/or via fundraising activities. Let's get creative folks...virtual poker, bingo, etc.
- Teams can be between 2 and 6 members. A minimum of $100 per team member.
- Normally the celebration is an evening of bowling, fun, and door prizes. This year is a little different due to the Covid-19 Pandemic. We are pivoting our traditional bowling "Bowl" into a "Trivia Bowl" with costume and dress the pin contests to keep things interesting!
- Fundraising runs December 1, 2020 through February 25, 2021 when the event will take place on Thursday, February 25th via Zoom from 6:00-7:30 pm. with multiple rounds of trivia and door prizes!
Need More Information?
For more information about this event, please
contact us!
"I saw the passion in their learning, & how it changed their lives & thinking of the world around them. I love JA!!!"
Diane Dang, Assistant Principal
"Before JA Finance Park this stuff seemed impossible. Now it (financial independence) is in reach."
Finance Park Student
"[The benefit of participating was] knowing I'm providing a better understanding of what adult life will be like."
JA Finance Park Volunteer
"JA provided a solid foundation in leadership, economics and entrepreneurship as tools to achieve my goals."
Jay Calhoun, JA Alumni & JA Tulsa Board Member
"Junior Achievement taught me that everyone can be successful if you really work hard."
JA Student