OKC Mardi Gras Trivia Bowl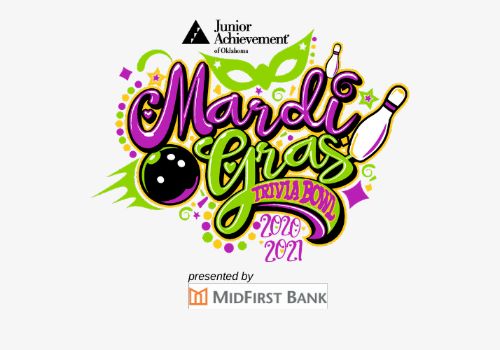 Event Completed!

When: Thursday, February 25, 2021
Where: Online
Time: 6:00 PM CST
We've morphed from our traditional bowling event to a virtual Trivia Bowl. This fun event will still allow for social engagement among participating companies and individuals! Individuals can fundraise for JA. Companies can engage in a fun team building event. The event will be held online on Thursday, February 25, 2021 from 6-7:30 pm Central Time. For more details and to sign-up, click the Learn More or Register button below!
Need More Information?
For more information about this event, please contact
Terry Billen
"I saw the passion in their learning, & how it changed their lives & thinking of the world around them. I love JA!!!"
Diane Dang, Assistant Principal
"Before JA Finance Park this stuff seemed impossible. Now it (financial independence) is in reach."
Finance Park Student
"[The benefit of participating was] knowing I'm providing a better understanding of what adult life will be like."
JA Finance Park Volunteer
"JA provided a solid foundation in leadership, economics and entrepreneurship as tools to achieve my goals."
Jay Calhoun, JA Alumni & JA Tulsa Board Member
"Junior Achievement taught me that everyone can be successful if you really work hard."
JA Student