JA Finance-Park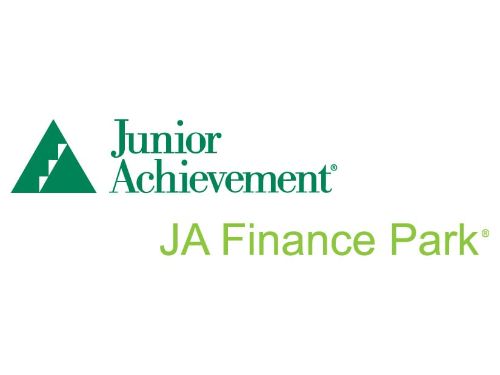 Event Completed!

When: Thursday, December 02, 2021 - Wednesday, December 15, 2021
Where: Francis Tuttle Reno Campus
Time: 9:00 AM CT
JA Finance Park is Junior Achievement's capstone program for personal financial planning and career exploration. At the culmination of this teacher-led program, students visit JA Finance Park, a realistic on-site or virtual community, to put into practice what they've learned by developing and committing to a personal budget. (Grades 9-12)
Become a Sponsor!
Sponsorships for these events are critical for Junior Achievement to continue providing life-changing programs to students in our community. These programs are delivered at no cost to students. You can make a difference in the lives of these students by participating in this world-class event!
Contact us
to get more information on how to sponsor a JA Event!
"I saw the passion in their learning, & how it changed their lives & thinking of the world around them. I love JA!!!"
Diane Dang, Assistant Principal
"Before JA Finance Park this stuff seemed impossible. Now it (financial independence) is in reach."
Finance Park Student
"[The benefit of participating was] knowing I'm providing a better understanding of what adult life will be like."
JA Finance Park Volunteer
"JA provided a solid foundation in leadership, economics and entrepreneurship as tools to achieve my goals."
Jay Calhoun, JA Alumni & JA Tulsa Board Member
"Junior Achievement taught me that everyone can be successful if you really work hard."
JA Student
We use cookies to provide you a personalized experience. How we do this is by analyzing user behavior on our site and sharing data with our advertising and analytics partners. You consent to our cookie policy if you continue to use this website.